What is the Silverscreen Sunscreen Fabrics
Silverscreen sunscreen is a metal backed screen fabric that enables you to see what's going on outside and dramatically reduces heat and glare independent of the colour. Silverscreen sunscreen has a sophisticated silver backing that has a proven track of improving energy efficiency in any rooms. Picking it when ordering your blinds for windows can help you save you on power and get some perfect-looking blinds. The SilverScreen fabric for roller blinds is a great innovation in solarheat and light control. The silver screen fabric is more highly reflective for solar radiation than common screen fabrics and reflects about 80% of the solar radiation.
Features SilverScreen metal backed screen provides excellent vision out, and dramatically reduces heat and glare at the window, independent of colour. The fabric offers an unparalleled solar reflectance of 80%. Constructed from a hard wearing PVC coated fibreglass, SilverScreen is inherently flame retardant.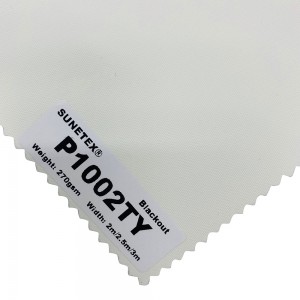 The ultra-thin aluminium coating on the SilverScreen collection provides a spectacular performance improvement in solar control while maintaining excellent view to the outside world. In summer, SilverScreen keeps the heat out with its reflective aluminium layer, which also prevents heat loss in winter. The aluminium layer is like a low-E coating, which results in extremely low radiant power. This leads to significant savings in energy costs.
Silver Screen fabrics are anti-static and therefore dust repellent. For regular maintenance, use a soft feather duster or vacuum-clean with a soft brush in a low setting.

Author: Damon Huang
WhatsApp: +8613689246223
---
Post time: Aug-30-2022