SUN SCREEN FABRICS: VISUAL AND THERMAL COMFORT
Sunscreen solar screen fabrics are both functional with unrivalled technical performance and aesthetic quality. From discreet, non-invasive styles to the latest in design trends, our fabrics can enhance the decorative aspects of a room, as well as, help create the ideal atmospheric conditions of any space in the home, office, meeting room, hotel guest room, public halls and spaces.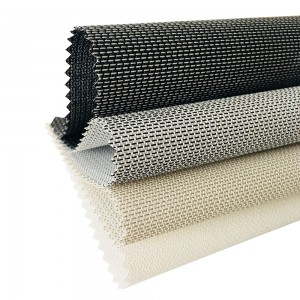 Robust and highly resistant to wear and tear and weather damage, technical blinds, canopies and awnings come with an exceptional lifespan and are easy to clean. For every application there is a solar screen fabric to match the exact requirements for glare control, solar protection, thermal absorption, dimming out and blacking out of external light. Sunscreen offers a variety of models to meet the particular needs of an interior, in both function and finish.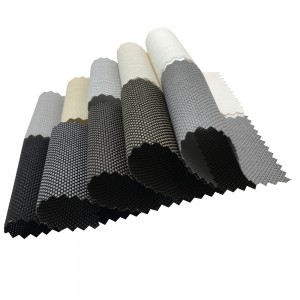 Transparent, translucent and opaque fabrics for roller blinds, vertical panels, skylight blinds, roman shades, Sunscreen solar screen fabrics can also be used as projection panels, garden shades, and serve as signage for your company. In addition to the regular PVC & Polyester composition for the sunscreen fabric, Uni-Soleil Sunscreen Fabrics also feature the fiberglass properties for strength, durability, non-stretched, and excellent dimensional stability. The maximum width 300cm that is applicable for vertical blind, roller blind, roman shade and panel track.
Author: Damon Huang
Contact Number/ WhatsApp: +8613689246223
---
Post time: Aug-30-2022