Rubber Backing Roller Blind Fabric
Rubber Backing Fabrics, also called rubber coated fabrics are typically manufactured using either the spread coating or calender coating process. These are flexible composite materials manufactured by applying bonding agents to fabric substrate and precisely coating it with different rubber compounds depending on the end-use of rubber-coated fabrics. These backing fabrics are further cured to create a strong bond between the fabric and the rubber. It has good stability and is washable, durable and much stronger than uncoated fabrics. Rubber backing fabrics have specific characteristics such as low permeation and diffusion. They can be electrically non-conductive and can also be weather, oil and temperature resistant.
Rubber backing fabric offers a tough coated surface for applications where high flexibility and a high slip coefficient are required. It is an excellent electrical insulator in harsh environments, has high resistance to mild alkali, non-oxidizing acids, most salts, mineral lubricating oil, air, moisture and sunlight and it will release adhesive and viscous materials which often adhere to a fluorocarbon resin. Applications for backing fabric include electrical insulation tapes, gaskets, heater covers, safety curtains, conveyor belts for industrial processes, foam manufacturing, shrink tunnels and release and separator sheets for viscous processes in the chemical, rubber, plastic, electrical and aerospace industries.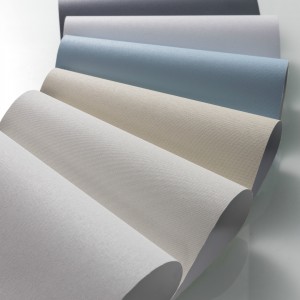 Editor: Damon Huang
WhatsApp: +8613689246223
Email address: damon@groupeve.com
---
Post time: Nov-22-2022